Leco Metallographic Lab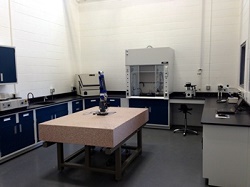 Augmenting our entire melting and pouring process is a LECO metallographic laboratory. Metallography allows Northern Stainless to verify and refine our processes to provide the best possible microstructure.

Any imperfection in the structure of a product, small or not, can potentially cause critical failure. We avoid this at all cost. We also perform mechanical tests and report physical properties if required by specifications.
Contact our steel foundry engineers at Northern Stainless today for more information or to request a quote.