ISO 9001 Certified Foundry
Quality Management System
Northern Stainless is an ISO 9001:2015 certified specialty foundry within the scope of rough ferrous and non-ferrous castings. We've been ISO 9001 certified since 2011, demonstrating to our customers our continuous commitment towards improvement.
Quality, short lead-times and a service-oriented mindset are all competencies supported by our ISO 9001 certification. We've designed our procedures and processes around these core competencies from the initial quote to the final product delivery.
ISO 9001 Definition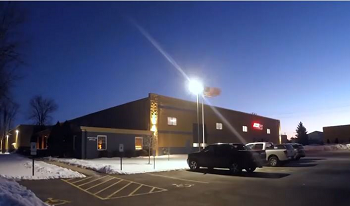 ISO 9001:2015 is the international standard for quality business management. ISO 9001 is derived from the ISO 9000 family of quality management systems. It is designed to help organizations meet both the demands of their customers and the requirements of their products.
Certification for ISO 9001:2015 means an organization has proven to have successful management of records and documents, resources, employees, process control and policies. In other words, ISO 9001 proves an organization is sound inside and out.
Once an organization applies for an ISO 9001 certificate, a third-party certification body assesses whether the requirements have been met. A certification is valid for three years, after which time an organization must become recertified.
American Foundry with ISO 9001 Certificate
With over one million certified organizations worldwide, ISO 9001 is one of the most common management tools used today. Northern Stainless has proudly joined this robust group with an ISO 9001 certificate, proving how seriously we take the quality of our products. We provide solutions to all of our customers' needs with excellence and expediency.
Contact the ISO 9001 certified specialty foundry at Northern Stainless for a free quote or any other stainless steel casting needs.