Stainless Steel Job Shop Foundry
Technologically Advanced Facility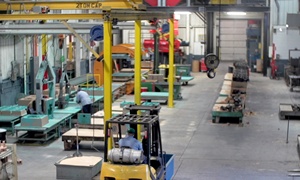 Northern Stainless is a technologically advanced stainless steel foundry, capable of meeting and surpassing any customer requirements. Our facility features the latest technology including Tinker Omega NexGen2 sand mixers and the Bruker Q8 Magellan spectrometer, allowing Northern Stainless to be a highly accurate job shop foundry.
Because of this, we don't have a set system process. Our malleable procedures allow the needs of customers to dictate our approach, resulting in unparalleled performance and customer service.
Contact the technologically advanced steel foundry at Northern Stainless today for more information or to request a quote.