Stainless Steel Foundry in USA
Foundry operations started in 1984 as Novatec with 12,000 square feet of leased space in the back bay of the facility located on 845 Hickory Street in Pewaukee, WI. In 1988 Novatec was acquired by new investors and Northern Stainless Corporation was formed.
The foundry changed hands one more time in 1991 when it was purchased by the current ownership. Since that time, continual reinvestment has allowed the business to grow to where it is today: an impressive 60,000 square foot state-of-the-art facility spread across two buildings and seven acres of land.
ISO 9001 Certified Company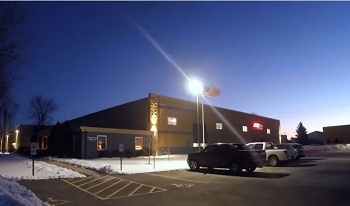 Northern Stainless became a ISO 9001:2015 certified specialty foundry in 2011, allowing us to provide premier service and casting products. The ISO 9001 system we implemented supports our ability to be a more lean company with stabilized process helping eliminate none value added operations. Having an internationally recognized quality management system demonstrates to potential customers our willingness to constantly develop as a business. Our ongoing emphasis on the tenets of lean manufacturing and sustainability also allows us to deliver more value to our customers.
Steel Founders' Society of America Member Foundry
We are a proud member of the Steel Founders' Society of America (SFSA), an organization dedicated to advancement of the steel casting industry. With the help of SFSA, Northern Stainless is able to maintain a competitive edge in the industry, as well as keep up-to-date on the latest technological and educational advancements.
Superior Casting Products
Our advanced casting facility allows us to meet the demands of any customer through the latest technology and a flexible casting process. Our Tinker Omega NexGen2 mold and core mixers, full Leco metallurgy lab, touch screen operator interface and Magma Solidification make up only a portion of the impressive list of technology utilized here.
Our dimensionally accurate castings are direct products of the technology used here and our malleable casting process. The core making, molding, melting and casting upgrade processes at Northern Stainless give us the ability to deliver exceptional products with short lead-times while providing sterling customer service.
Contact the stainless steel foundry at Northern Stainless for the highest quality American metal casting services.
The following link will provide access to a machine readable file for our self-funded health insurance plan.